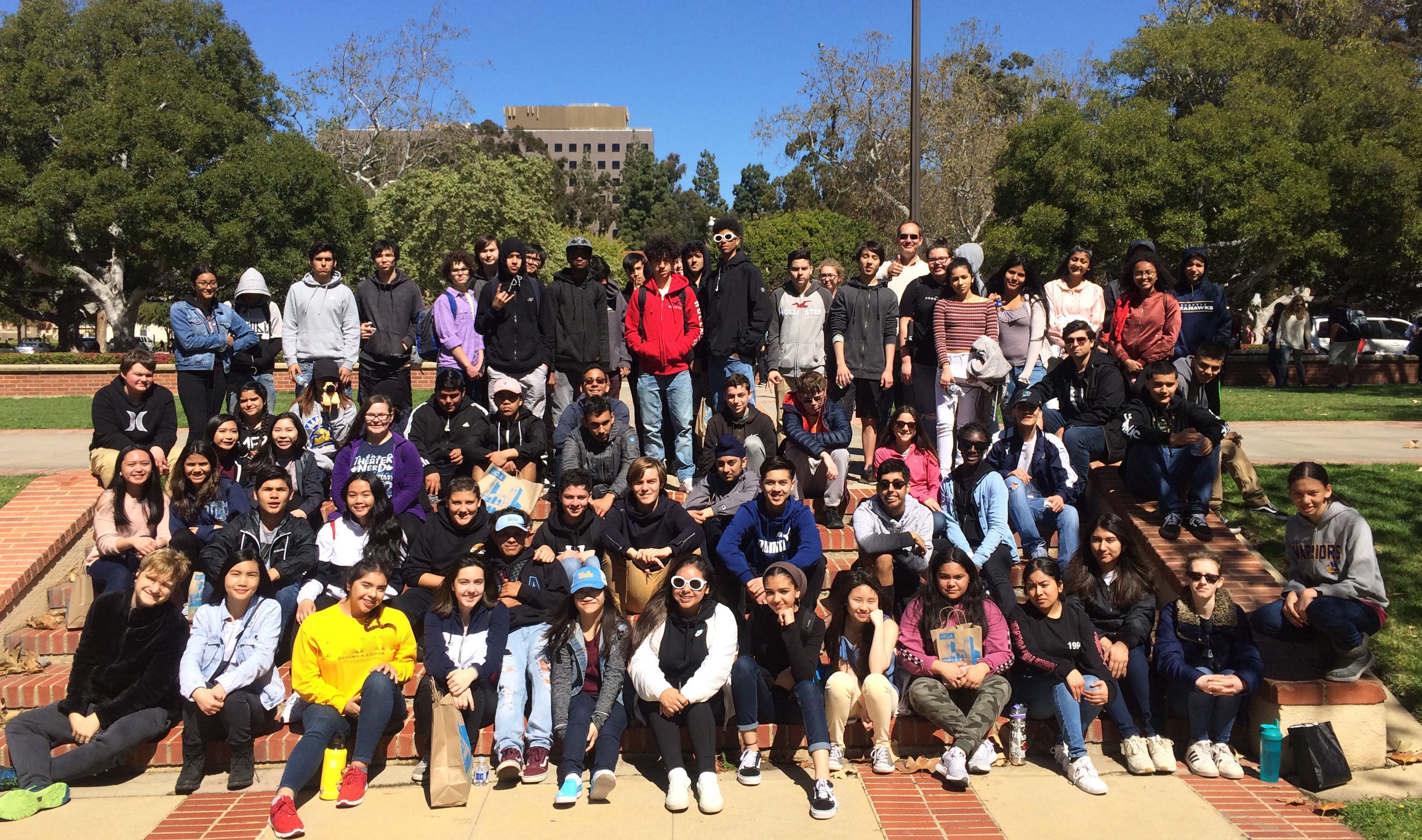 (Image above: PARENTS AND 10TH GRADERS AT UCSB; 9TH GRADERS AT THE MONTEREY BAY AQUARIUM; 10TH GRADERS AT UCLA)
Dear Tahoma Family,
Tahoma is so grateful for the parent support that made our college study trips possible! To the parents who drove or made donations – thank you. All together, our students in 9th-11th grades visited 11 different colleges across the state gaining inspiration and curiosity for their future college experience. They've been working harder since they returned!
We'll mail home progress reports on Thursday, March 29. Spring break will be a well-deserved vacation for many students. Other students need to spend time during spring break on their coursework. Parents should sit down with their student to review their PLP. There will be no school on Friday, April 13 to make time for PLP meetings with mentors, students, and parents. Please contact your mentor for more information.
¡Todo Tahoma está muy agradecido con nuestros padres por todo el apoyo y hacer posibles nuestros viajes de estudio a las universidades! Desde los padres que condujeron a los que hicieron donaciones – gracias. Nuestros estudiantes en los grados 9 -11 visitaron 11 diferentes universidades por todo el estado obteniendo inspiración y curiosidad para su futura experiencia en la universidad. ¡Han estado trabajando más duro desde que regresaron!
Les enviaremos a casa los reportes de progreso el jueves 29 de marzo. El Descanso de Primavera serán unas vacaciones muy merecidas para muchos de los estudiantes. Otros estudiantes deben pasar tiempo durante el descanso de primavera en sus trabajos de cursos. Padres deben de sentarse junto a su estudiante a repasar su PLP. No habrá clases el viernes, 13 de abril para hacer tiempo para las juntas del PLP con mentores, estudiantes y padres.estudiante. Por favor comuníquese con su mentor/a para más información.
For the Thunderbirds!
Mr. Stewart & Ms. Toyama